AniCell Biotech extends the ACTIVE life of animals with off-the-shelf products that encourage the recipient's own regenerative abilities to restore and regenerate damaged tissue and bone. These drug-free treatments are derived from processed equine and canine amniotic material which contain growth factors, proteins, hyaluronic acid and other naturally occurring nutrients.
As an alternative to corticosteroids and PRP injections, AniCell is a safe and effective option for veterinarians looking to expand their treatment protocols in treating a wide range of indications.
Unlike treatments that simply address symptoms, AniCell Biotech provides regenerative treatments that naturally promote repair of your animal's tissue injured by trauma, damaged by disease or worn by time.
Dr. Lauren Schnabel, DACVS, PhD, DACVSMR
"I have been extremely impressed with the StemWrap and AniMatrX products for the treatment of complicated wounds, including those over joints. These products accelerate healing and promote the formation of healthy granulation tissue. They are also well packaged and easy to use."
READ AND LEARN MORE ON THE BLOG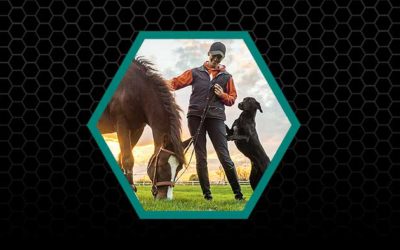 IN THIS ISSUE: Welcome Dr. Cissell Temperature Independent Products Miracle Donors New Case Studies ISELP Sponsorship and Conferences Interns Find-A-Vet Partner Program   This may be our Winter Newsletter, but we hope you are all starting to see signs of Spring...
read more